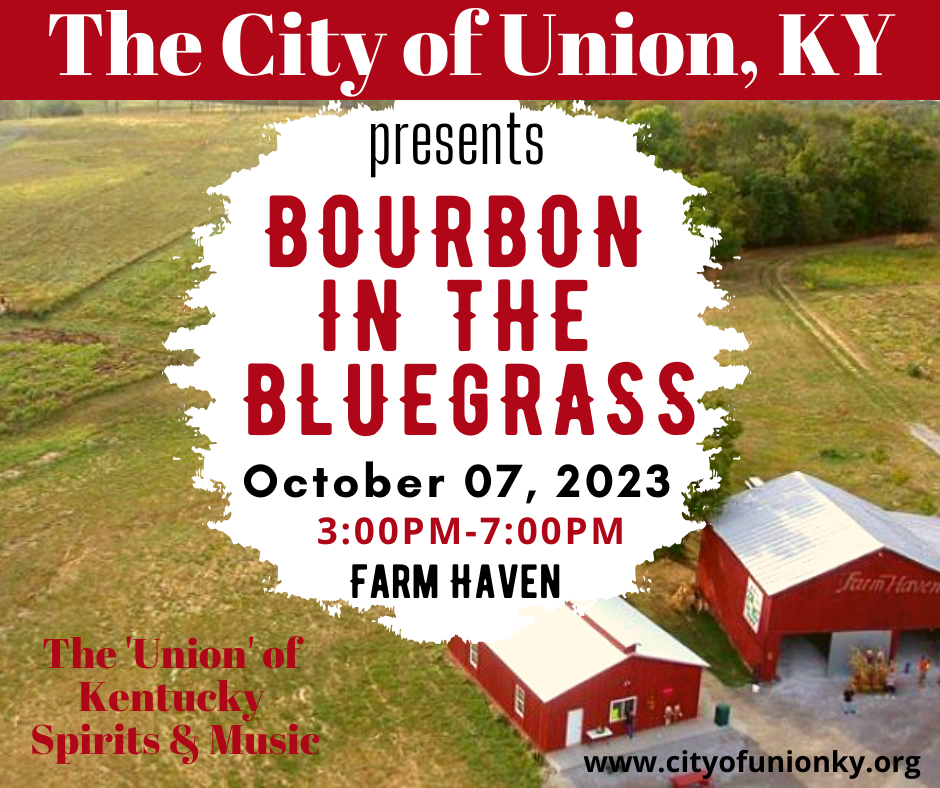 Union is proud to present its 2nd annual Bourbon in the Bluegrass event! Saturday, October 7 3-7PM @ Farm Haven.  Featuring local Bourbon Distilleries, Bluegrass Bands, Food, & more!
Announcing city of Union's annual photo contest. Get your cameras ready and showcase the beauty of Boone County.
Capture the essence of Boone County and let your creativity shine!
Your input matters! Here is your chance to voice your preferences and ideas for the upcoming Union Town Center green space/park area. Help shape our future by participating in this survey and sharing your thoughts on how we can create a space for all.
UPCOMING EVENTS & RECENT NEWS
The City of Union will hold a regular Commission Meeting on Monday, October 2 at 6:00PM located at the City building (1843 Bristow Dr.). The agenda...
read more
LIVING IN
Welcome Home! As Union grows, one thing will never change—we are committed to keeping Union, Kentucky the best small town in which to live..
Sitting at the crossroads between the past and the future, Union is dedicated to ensuring our current business community grows with us.
Subscribe to the Boone County Online Newsletter