HISTORY
---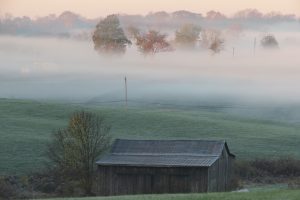 Proud Past
The City of Union grew from a small settlement that may have existed as early as the late 1700's. However by the early 1800's, much of the land that now lies in Union was owned by the Fowler family, and Benjamin Piatt Fowler built his in what is now the northern area of the city c. 1817.
It has been recorded that Union was established as early as 1833, but existing documentation shows that Union was officially incorporated as a city in 1838. Why the name Union was chosen no one actually knows, but the story goes that since it was a connection point between the City of Florence andBig Bone Lick, "Union" seemed somehow appropriate. Salt was manufactured at Big Bone during the early 1800's, and then brought to Union for distribution to other area settlements.
A post office was in operation by 1850, and at some point during this time period, the city also boasted a Millinery Shop located next to the post office, and the Union Presbyterian Church that was built next to that in 1870. A bank was built in the city in 1905, and a large general store of two stories was located on the corner of Mt. Zion Road and what eventually became U.S. Highway 42 (now Old Union Rd). Across the street from the general store was a drugstore, supplying the medications needed by the city's two doctors. A village blacksmith was located around the corner from the bank, and nearby was a flourishing creamery.
During the early 1900's, the city was unable to field a slate of officers to act as a legislative body, and the official corporation lapsed. In 1969, a group of citizens felt that the time was right to reincorporate, and the modern City of Union was born. In 1969, the area of the city was one square mile…which has grown to approximately three square miles today. In 1970, the official census population figure for the city was 233. The current population figure is in excess of 7,500 which makes Union the second largest incorporated city in Boone County. In 2005, Union moved up from a 5th to a 4th class city.
The progress that the City of Union has experienced has made us one of the fastest growing areas in one of the fastest growing counties in the Commonwealth. Here's to the next 150 years!