Eric Dulaney-Commissioner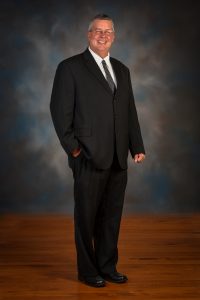 "The best part about being in Union is this area is growing economically as well as residentially and there is enormous potential to shape the future of what Union is going to look like. As a commissioner, I love that I have a voice in the direction of the development of Union." –Eric Dulaney
Eric Dulaney was born and raised in Fort Mitchell, KY. While living in Fort Mitchell, he served on the public safety committee from 2010-2012, then on the code enforcement board from 2012-2014.
Having a voracious appetite for reading socio-political material regarding local and national politics, Eric knew that wherever he moved to next, he planned on running for political office.
Eric moved to Union in 2014 but was required to be a resident for one year before being eligible to run for city commissioner. He was elected city commissioner on the next election cycle in 2016. As Public Works Commissioner, Eric's duties involve maintaining infrastructure in the City of Union.
During his tenure as city commissioner, Eric executed a campaign for heroin awareness by distributing door-hangers on every door in the city, making Union the first city in Boone County to engage in the heroin epidemic. Eric also participated in two Prescription Drug Take Back events held at the city building which were designed to dispose of unused prescription medication. Finally, he participated in the 2017 NKY Hates Heroin walk. Eric is always looking for different ways to help fight the heroin and opioid crisis.
Eric has a B.A. in Psychology from Northern Kentucky University and an M.A. in Industrial/Organizational Psychology from Western Kentucky University. He believes that the most useful skillset of being a commissioner is problem-solving and decision making. Being a scientific thinker by nature, he brings an empiricist philosophy to the table by doing what makes sense, has been tried, and is empirically sound for the residents of Union. This helps to better conserve taxpayer money, rather than passing bills that feel good, but are ineffective at resolving problems.
Eric currently works as a shipper/loader for TMK Ipsco in Wilder, KY, which is a manufacturer of steel pipes. He is also a member of the United Steel Workers Union Local 1870.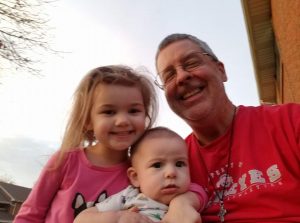 Eric has a daughter named Dayla and two grandchildren, Molly and Brogan. For entertainment, he enjoys watching pro football games at Beef 'O' Brady's. His favorite food is Chinese food. He enjoys listening to heavy metal and hard rock bands and is a member of 7 Hills Church.
Eric is awaiting the State's Mt. Zion road project to be completed within the next year because he believes it will be the cornerstone of all Union's economic development. He also wishes to create a public works department in order to address the growing city's infrastructure.