Jeremy Ramage-Commissioner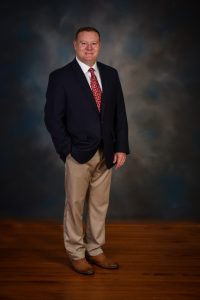 Commissioner Ramage and his family have called Union home for the past 15 years. He has served on the City Commission since 2014 as chair of the Economic Development Committee, the Budget Committee and as Mayor Pro Tem. He remains committed to the responsible development of our city and keeping Union a safe, fun place for all to live. Jeremy believes it is important to listen to the citizens of Union, and enjoys getting out into the community and hearing from residents.
Prior to his service to the city, he graduated with a degree in Mechanical Engineering from the United States Military Academy at West Point and served in the US Army. He holds an MBA from Anderson University. After working in the industrial gas industry for over 20 years, Jeremy was recently named CEO for Wright Brothers, Inc. in Cincinnati.
His wife Gina has enjoyed teaching and tutoring in Union, and is an Admissions Coordinator for the University of Cincinnati. In their free time they enjoy traveling with family and friends and serving in our community. Together they have two grown sons, Mason and Tanner. Mason graduated from the University of Kentucky with a degree in Civil Engineering. He was commissioned as an officer in the United States Air Force where he is attending pilot training. Tanner graduated from the University of Cincinnati with a degree in Medical Sciences and attends medical school at UC College of Medicine.